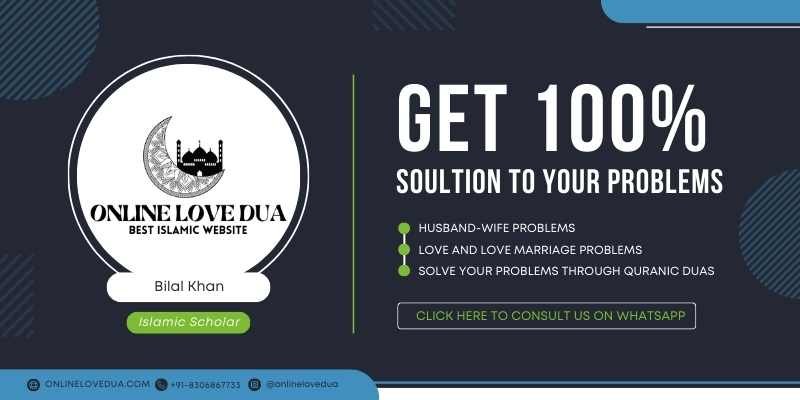 Everyone loves their parents because, after Allah SWT, they are the most important persons in anyone's life. Dua for parents is a method to ask almighty for your parents Health, Long Life, and happiness.
If you too want a powerful dua for your parent's wellbeing, then this dua is for you. Parents are the only human being who truly cares about you. So it's your responsibility to pray for them.
Dua For Parents In Quran
The Best Dua for parents in Quran is Surah Al-Isra 17:24 that is "Rabbi Irhamhuma Kama Rabbayanee Sagheera ", which means "My Lord! Be merciful to my parents as they raised me when I was young.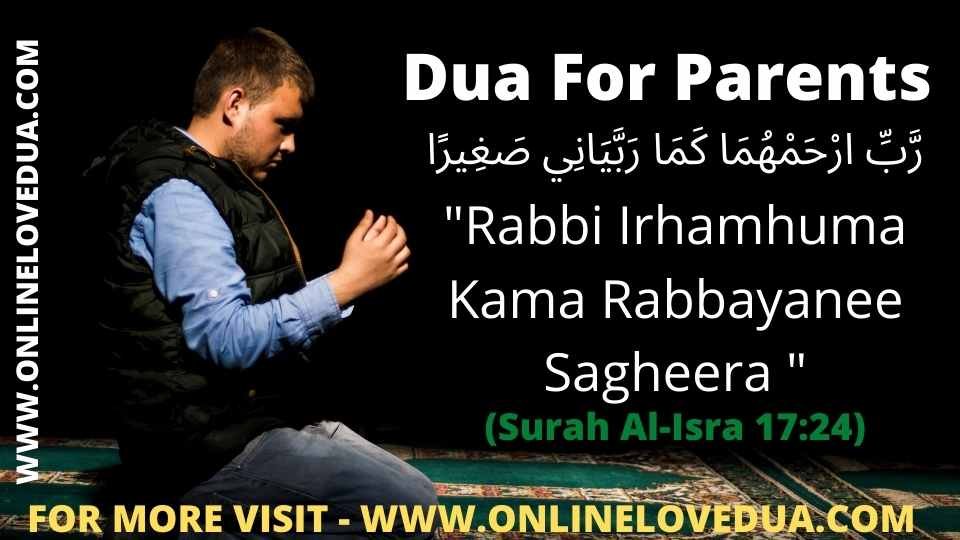 You can read Dua to convince parents for love marriage for marriage related issues.
Dua For Your Parents Health And Long Life
It's tough to see your parents going through sickness. We can support them by staying near them. You can read this Dua for sick parents for your parent's good health.
But when you were a child, they had taken care of you, and now it's your turn to take care of them.
Dua for parents health and long life is "Adhhib al-ba's Rabb an-naas, wa'shfi anta al-Shaafi, laa shifaa'a illa shifaa'uka shifaa'an laa yughaadir saqaman" You need to read this dua after every salah and pray to almighty to heal your parents.
Surah Fatiha is the key to happiness and peace.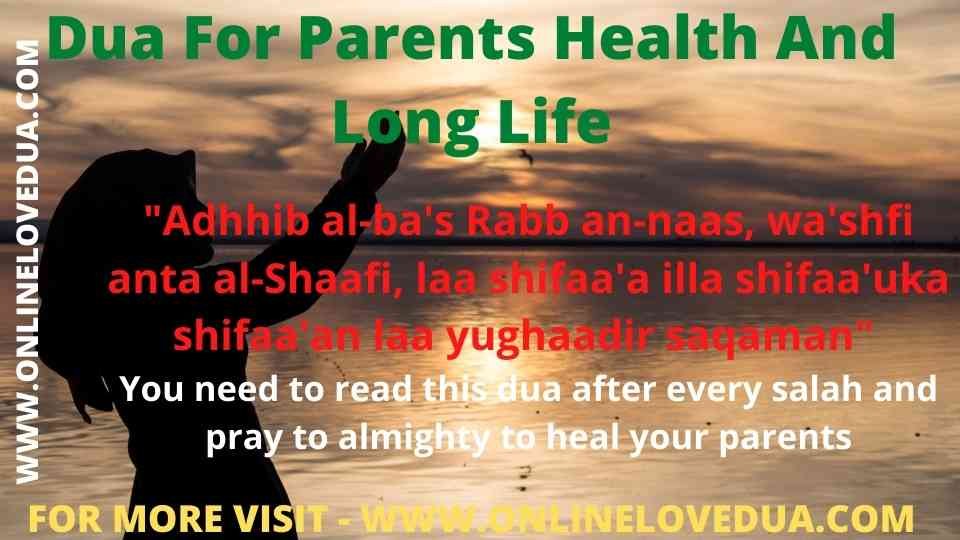 If you have husband wife problems read Dua for good relationship between husband and wife.
Dua For Parents Happiness
Parents are those who have been taken care of you from the day you took your first breath on this earth. Most importantly they always have taken care of you. You should read Dua for your parent's happiness.
Your parents taught you how to speak, how to walk. No matter how successful you are today. Your parents are the ones who helped you to reach this point in your life.
For parents happiness read Surah Al-Ahfaq verse no. 15 "RabbiawziAAnee an ashkura niAAmataka allatee anAAamta AAalayya waAAalawalidayya waan aAAmala salihan tardahuwaaslih lee fee thurriyyatee innee tubtuilayka wa-innee mina almuslimeen".
Read Ayatul Kursi daily to become close to Allah SWT.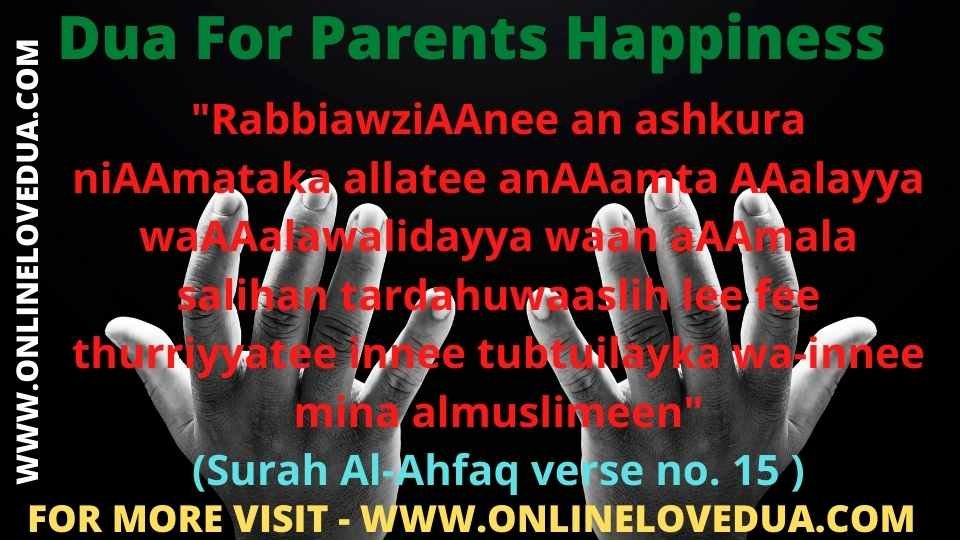 If you are facing love marriage related issues read Dua for love marriage in Islam.
For more, you can comment below. Don't forget to share this article with your friends and family.
Video Explanation of Dua For Parents:
Who doesn't want to see their parents happy and healthy? This Dua For Parents will help you make your parent's life happy and healthy.